MB-3P-S
EB0032 (Manufacturers Code)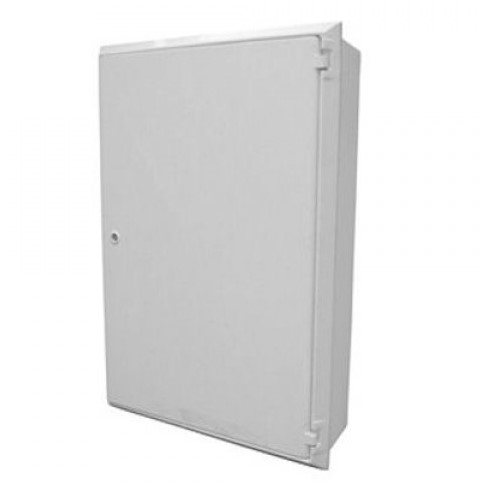 Electric meter box (large 3 phase surface mounted)
Compliant to British Standard BS 8567: 2012.
Fire retardant to BS 476, Part. 7, 1997, Class 2.
Complies to ESI standard 12-3 April, 1986.
Constructed from GRP – Glass Reinforced Plastic.
Suitable for all meters including prepay and
smart.
Will not corrode, weather resistant.
Easily cleaned and can be painted.
Cable entry position via hockey stick (not
supplied) Multiple cable knock out positions.
Complete with timber backboard, hinges, lock
and key.
Hinges on right.