About Us
PJW Meters – 70 years in the making
Since the humble beginnings of Peter Wales Electrical Engineers and Television Repair Service in 1952, PJW has evolved over the years, branching out into many developing markets, and still maintaining our core family values of hard work, integrity, and a "yes we can" attitude.
We are now offering a full end-to-end service for all of your Utility Metering and Energy Management requirements.
Purpose
To provide clients with 5-star customer service, genuine care for their needs, ensuring they get EXACTLY what they are after, and total peace of mind that their projects are in safe hands.
Forward Thinking
Being more than one step ahead at all times allows PJW to truly understand the market and what's available to our clients, providing them with true value. Our wealth of strategic partners allows us to integrate all of the right elements to be able to say yes, every time.
"It's not always about what's on the shelf, it's about what the client actually wants to achieve, and then we'll make that happen."

Vinny Chalk – Director of Operations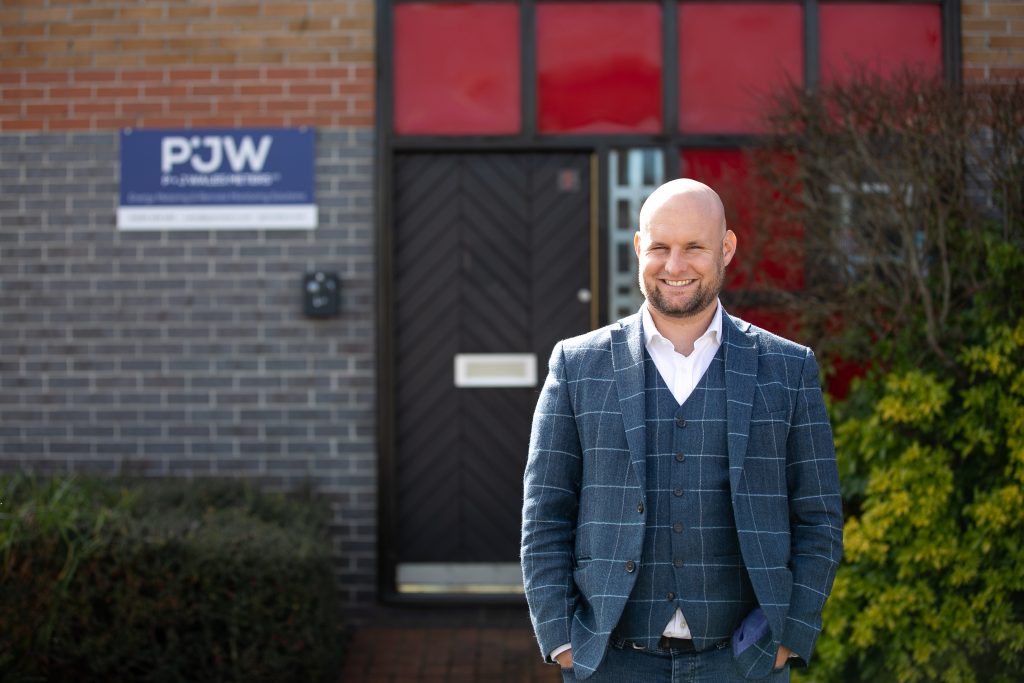 Our principles
Integrity- We will always do exactly what we say we're going to do. Maintaining integrity is what keeps us poles apart from the competition.
Morals- Doing what's right. Everyone is in business to make money, but our values are just as important.
Efficiency- In an industry with strict timescales, having a small but mighty team means everyone is accountable, but this means our clients get the answers they want quickly.
Care- In the modern world, genuine care is often hard to come by, but PJW prides itself on it. As a naturally passionate family business, we strive to ensure we do everything in our power to solve our client's problems as quickly and effectively as possible.
Diversity– By immersing ourselves in the world of energy, our extremely comprehensive and diverse range of products naturally complement each other. In order to be a market leader, we need to be innovative, creative and constantly improve.
Teamwork- "makes the dream work". Building strong relationships and respect internally and externally is key to PJW maintaining a successful business after all these years.
For more about us:
Check out our Products and Services
Follow us on Social Media (links are at the bottom of the page)
Visit our Resource Hub for our core product datasheets and images, as well as our YouTube 'How To' videos.
View our Case Studies.