PJW Meters, a Brief History
PJW Meters is a British company specializing in the selling, customisation and installation of electric meters and utility measuring instruments. Founded in 1952 by Peter Wales and his wife Jean, under the name P and J Wales, the company has established itself as a trusted provider of high-quality meters for various industries.
---
Beginnings in 1952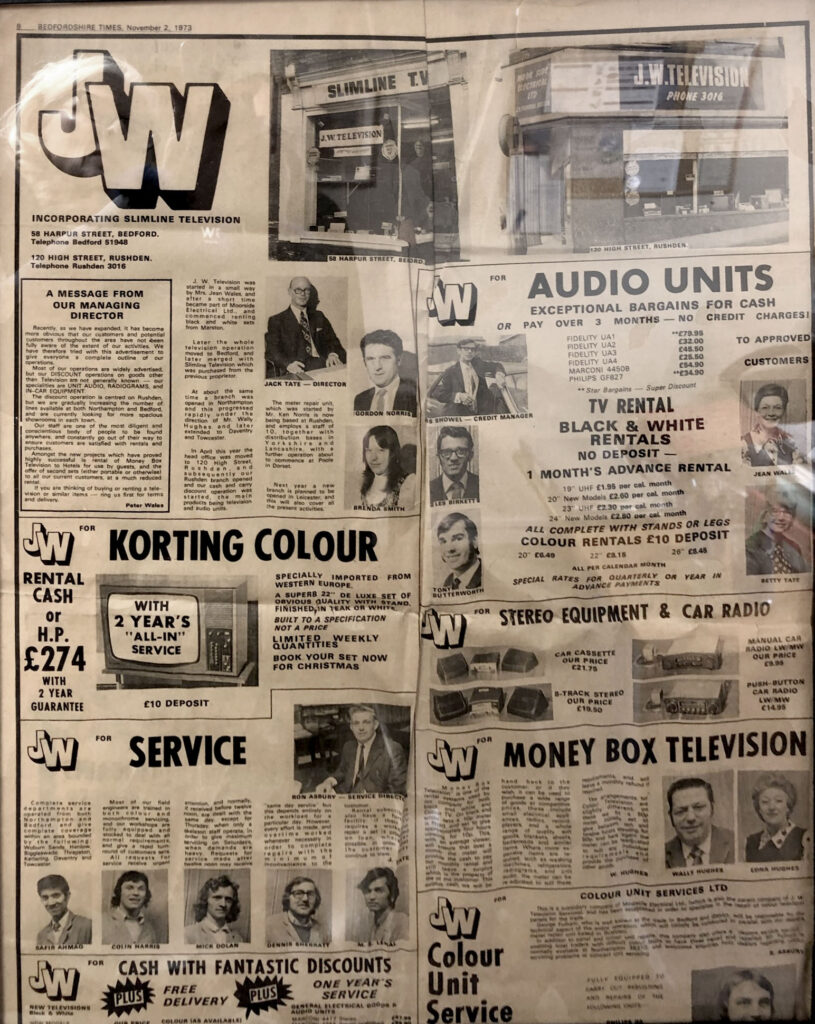 P and J Wales originally developed a business installing coin meters in televisions. These were designed for those who wanted to rent TVs to watch the Queens Coronation in 1953, and the trend of renting televisions continued onwards.
Peter Wales, an experienced engineer with a passion for precision instruments, recognized the need for accurate and reliable meters in domestic and commercial settings. He developed the business to include the refurbishment of electrical meters, obtained from larger utility companies. These were then sold on to new customers.
The company operated as a family workshop which in time included his daughter Debbie Wales (now Chalk). Debbie continues her work in the business to the present day.
---
Innovation and Diversifying
In 2016, Peter's grandson Vinny Chalk came on board. The regulations for meters had changed in October of that year, and new requirements meant that all meters for billing purposes had to be MID (Measurement Instruments Directive) approved.
Vinny took the decision to diversify the business to include only brand new electricity meters, and started selling gas, water and solar meters as well. The name of the business changed to PJW Meters at this time.
PJW Meters implemented new and innovative metering technology as it emerged, and this included digital displays, wireless connectivity, solar and renewable systems, and advanced data analysis capabilities. This helped them to build and solidify the company's position as a leading provider of cutting-edge metering solutions.
---
Product Range
PJW Meters continues to offer a comprehensive range of meters and measuring instruments tailored to the specific needs of different industries. Their product line includes:
Electrical Meters: The company specializes in supplying energy meters for accurate measurement of electricity consumption in residential, commercial, and industrial applications.
Water Meters: PJW Meters is a distributor of high-precision water meters used in water supply systems to monitor consumption and optimize resource management.
Gas Meters: The company supplies gas meters that provide precise measurements for residential, commercial, and industrial gas usage.
Heat Meters: PJW Meters offers heat meters for monitoring and billing purposes in heating, ventilation, and air conditioning systems.
Flow Meters: The company supplies flow meters used to measure the flow rates of gas.
Test and Measurement Instruments: PJW Meters provides a range of testing and measurement instruments, including multi-meters and power analyzers, used for domestic commercial and industrial purposes.
Solar Power Meters: PJW Meters supplies meters to track solar electricity production and consumption, as well as solar power inverters that provide real-time data on energy generation, voltage, and current.
---
Commitment to Sustainability
PJW Meters recognizes the importance of sustainable practices in today's world. The company actively seeks ways to reduce its environmental footprint throughout its manufacturing processes. They prioritize energy efficiency, waste reduction, and responsible sourcing of materials. Additionally, PJW Meters actively promotes the use of its meters and measuring instruments as tools for efficient resource management and conservation.