iNELS Bridge: Gateway for Third-Party Integration
This article originally written in Czech by Michael Michalčík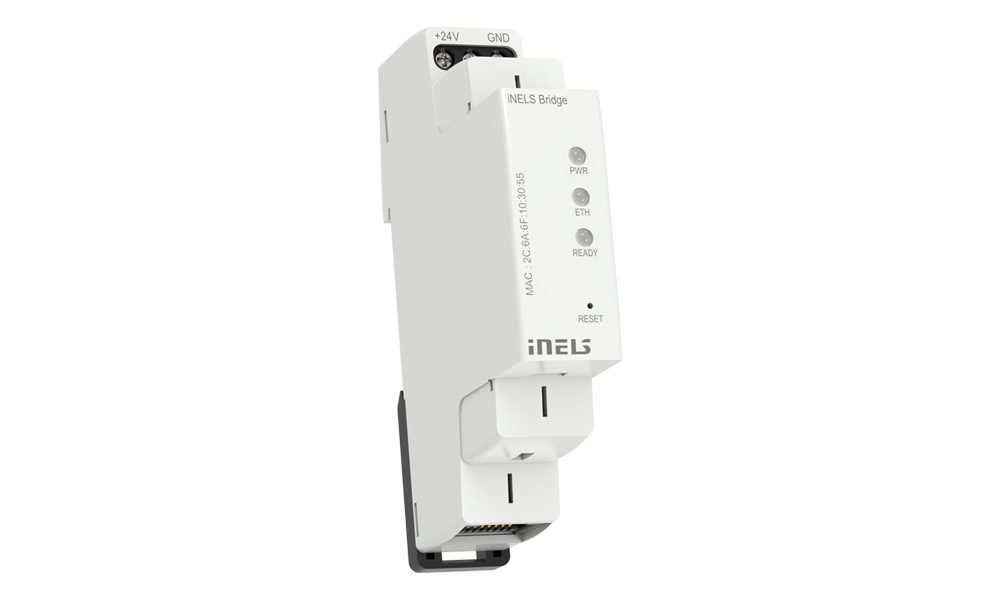 iNELS Bridge is one of the newest product designs from ELKO EP. It functions as a gateway for connecting third-party devices and integrates these into the iNELS environment. It features a powerful Linux-based computer, allowing it to be used either as a standalone unit or connected to an existing iNELS system.
The hardware of the iNELS Bridge is designed in two variants. In the first variant, users can utilize the hardware as a Linux server running their customized software. The unit comes with pre-installed options of Home Assistant, Connection Server, and MQTT broker. This enables users to control and monitor their smart home systems, alarm installations, and other devices. The broad integration capability in MQTT and Home Assistant provides an additional layer of integration with third-party devices, and its support for industrial standard protocols such as REST API and HTTP-JSON facilitates the deployment of this communication with minimal configuration.
The iNELS Bridge also integrates with cloud services like Google Home, Amazon Alexa, and other cloud solutions to enable voice control and additional smart home features.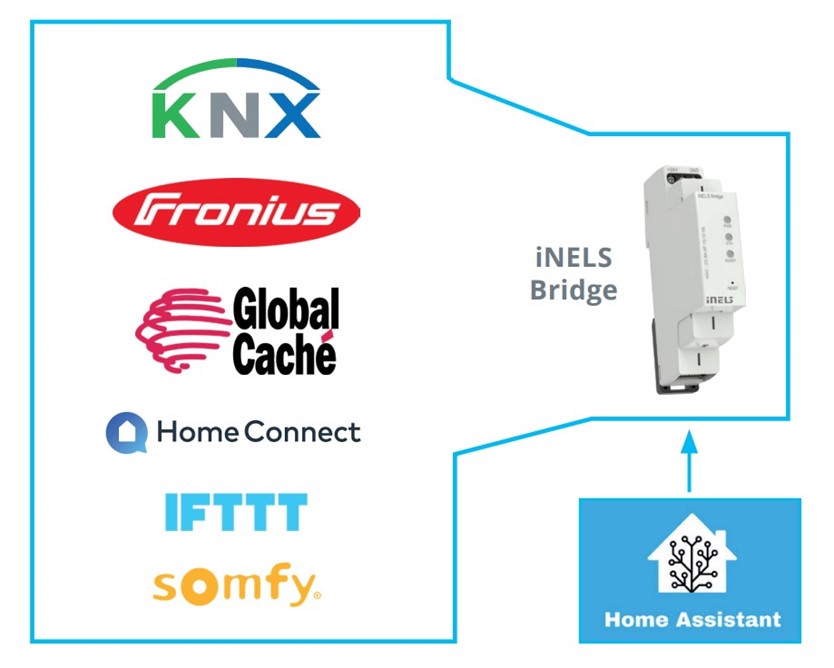 Integrating IoT devices into the iNELS environment is easy with iNELS Bridge. iNELS devices connect to Home Assistant and MQTT software via an Ethernet port, and within a few minutes, they are seamlessly integrated into the rest of your Smart Home. The Bridge is connected between the home network and the external network through an Ethernet port. The hardware Bridge can be powered by a DC power source within the voltage range of 8-36 V.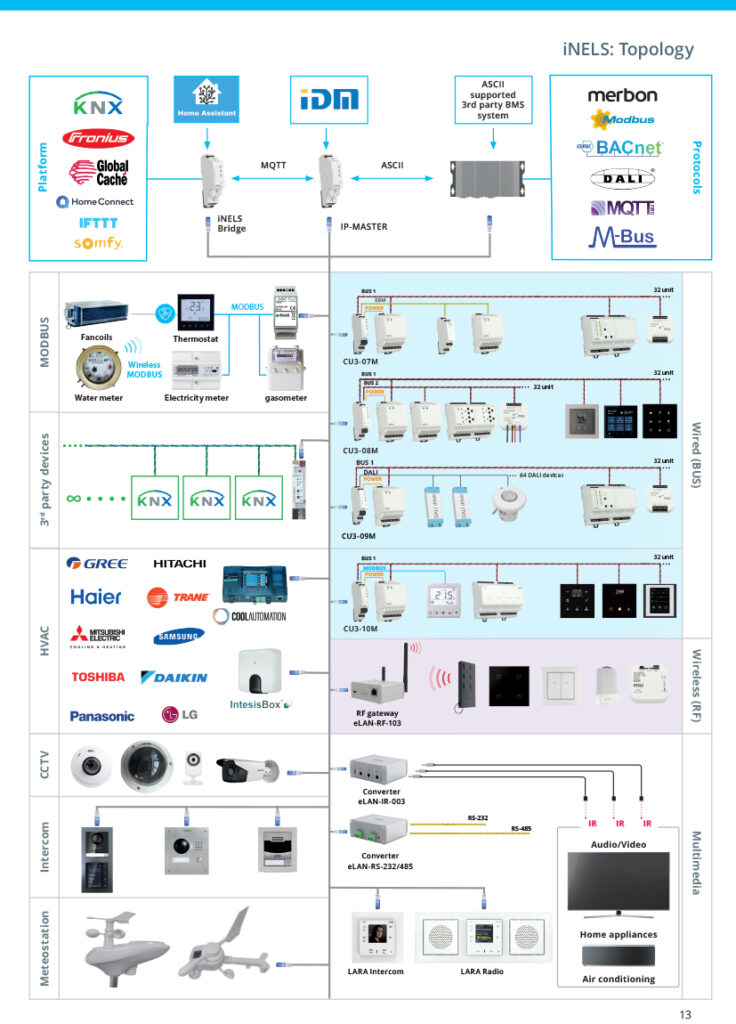 Thanks to its 1-module size, the module is suitable for industrial and commercial applications. It is designed for modular and custom installations, and due to its compact dimensions, it is very convenient to place practically anywhere.