Smart Technology Installation
Revolutionary Solutions by ELKO EP – Smart Electrical Installation with the RC3-610M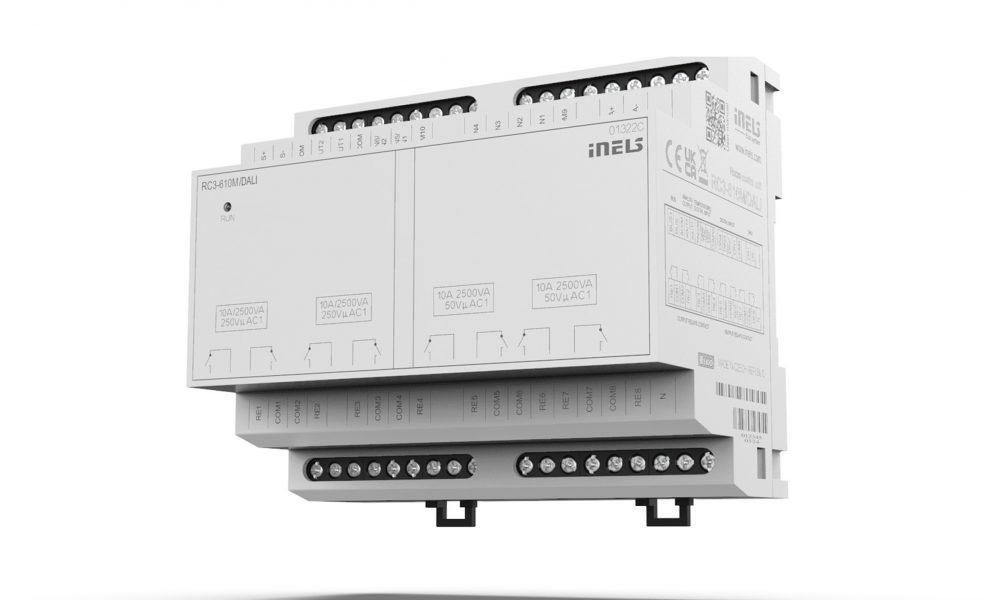 The RC3-610M is one of the latest innovations from ELKO EP. This combined unit encompasses switched relay outputs, analog inputs for temperature sensors, digital inputs for external contacts, analog outputs, and not least, a DALI master for dimming luminaires (or electric light units) equipped with this driver. It is now an integral part of the iNELS BUS system.
Paired with the 'MiniCU', the world's smallest central unit of its kind, it forms a compact ensemble within the distribution board, more than sufficient for managing an apartment, hotel room, or smaller home. Of course, it can always be expanded by an additional 63 components (such as inputs, outputs, or phase dimmers). Even so, the entire package comes at an unbeatable price of 12,840 CZK. (Approx £458.26 at the time of writing)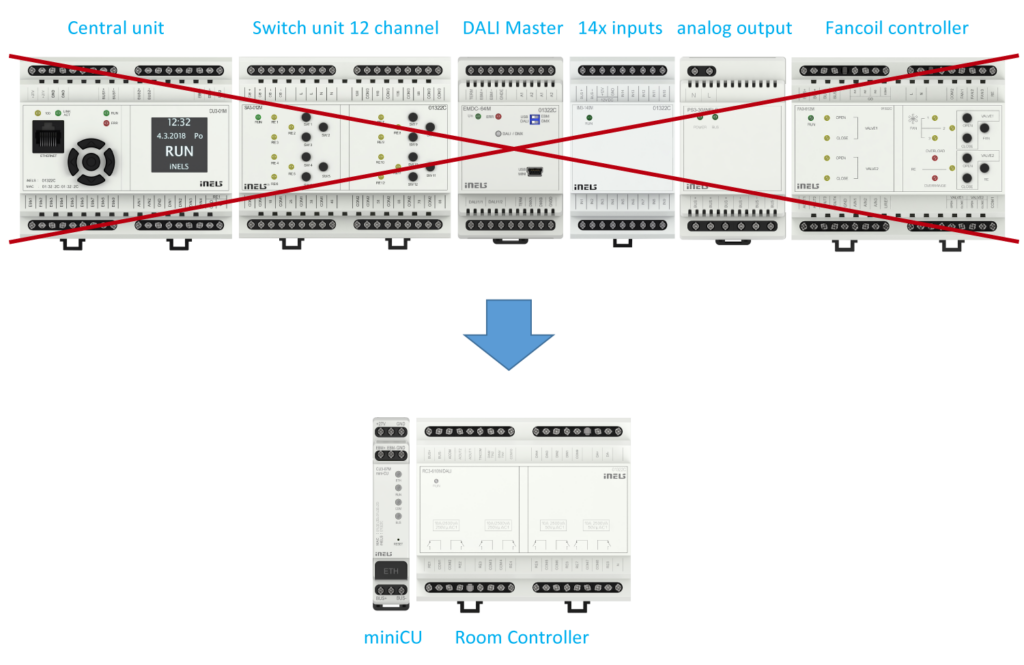 Want more? Enter the iNELS Bridge.
If merely switching, dimming, and controlling blinds isn't enough, and you wish to connect with an intercom (door videophone), heat pump, solar system, electric vehicle charger, or any other system – even a competing one – then the perfect opportunity lies with iNELS Bridge.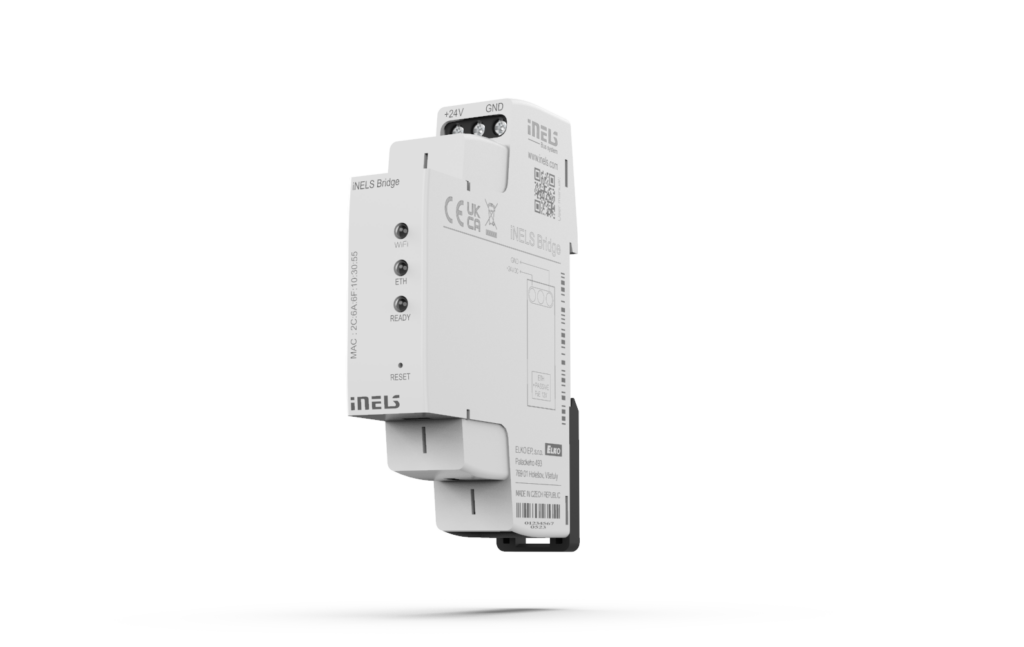 This unassuming box, just 1 module wide, is, in fact, a powerful Linux-based computer (akin to Raspberry Pi) running various software. Among the most crucial is Home Assistant, which can link over 1200 systems from various brands into a single application, fully compatible with our iNELS system. With this, you can control Somfy blinds or play music on Sonos audio via the iNELS wireless button.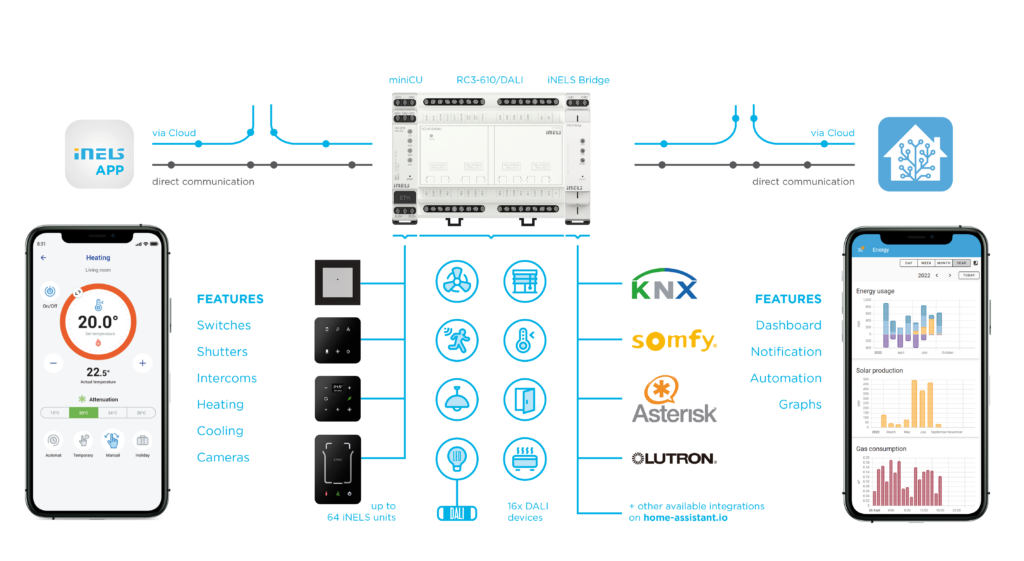 Direct or Cloud-based?
That's the question that everyone, well, everyone who's well-versed in it, asks. Yes, indeed, for those who "fear the Cloud because someone else can access their data" and invade their privacy, direct communication is the solution. For this, however, you'll need to have a fixed IP address – something that can be arranged with us for a modest fee per year.
Whether it's direct or Cloud-based, iNELS offers both options, and you can take your pick. The advantage of the Cloud solution, inels.cloud (aside from not having to own a fixed IP address), lies in its expanded services, such as notifications, user management, configurable dashboard, historical graphs, and conditional automation.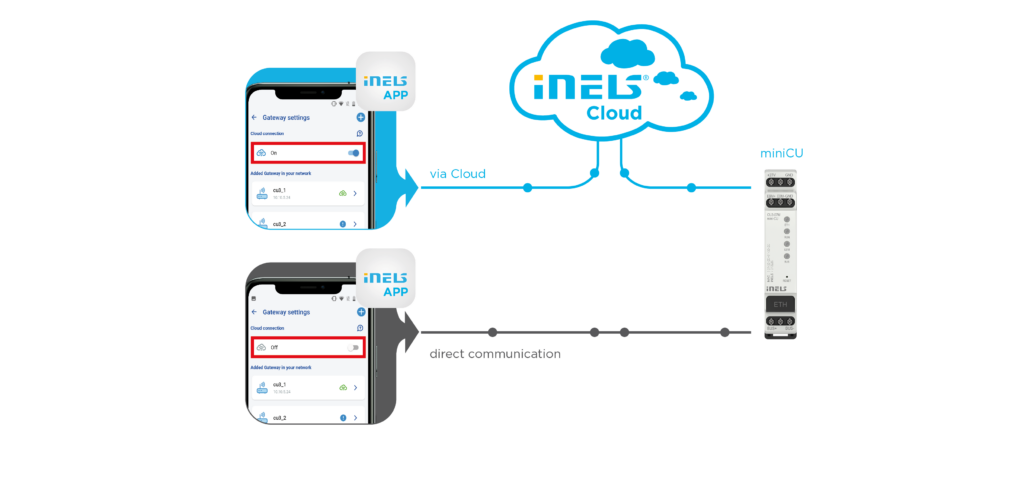 You can see all of this vividly demonstrated in this video

This article is translated from DifferentNow.tech