Greener Schools
Metering Energy in Schools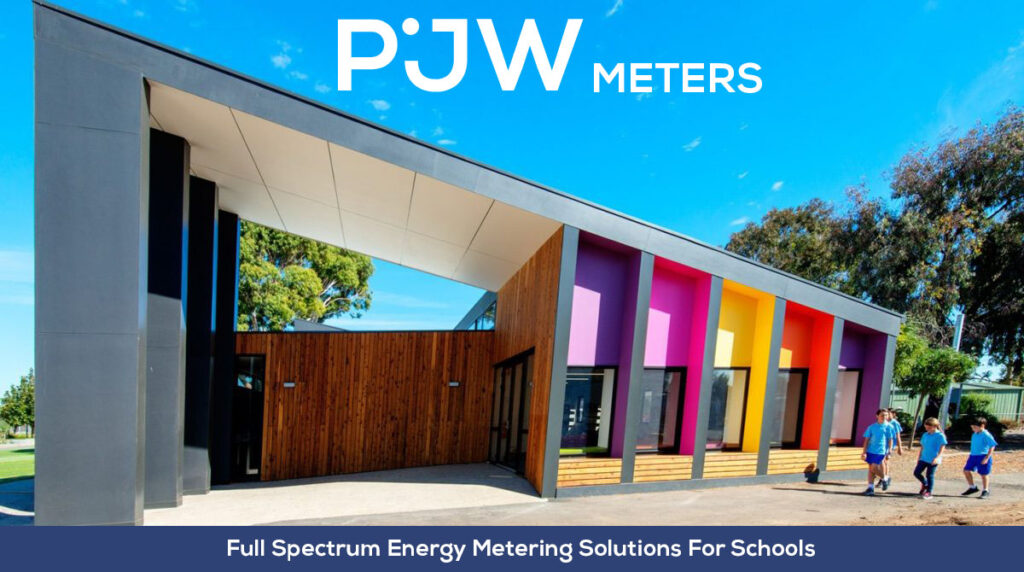 Step into the future of energy efficiency and cost savings for your school!
We understand that running a school efficiently is about more than providing quality education; it's also about making smart decisions to optimize resources. Introducing our comprehensive utility metering solutions, tailored specifically for your educational building needs. We design solutions to help you take control of your school's energy usage and achieve the long-term sustainability goals, specified by your educational community.
Esteemed educators and administrators!
Are you watchful of present utility costs and uncertain about rising energy consumption at your school or educational establishment? Where does the money go, where is the greatest energy usage and wasted resources? Can this be measured and managed ?
At PJW our utility metering solution is here to transform the way your school manages energy. With our energy management systems and solutions, you can gain clearer insights into your electricity, water, and gas consumption, enabling you to make informed decisions about saving money and the environment.
Imagine having access to real-time data on your school's utility usage. Our metering solution provides detailed reports, breaking down consumption by areas, buildings, and even individual classrooms. Identify areas of high usage, pinpoint potential energy wastage, and implement targeted conservation efforts to reduce costs significantly.
Interested to find out more ? Contact us for a free consultation!
We understand that each school is unique, and that's why our utility metering solutions are 100% customizable to fit your specific needs. Whether you manage a small primary school or a large university campus, our system seamlessly integrates into your existing infrastructure, ensuring a hassle-free implementation process.
Still not sure ?
Metering your energy usage will save you money, it is an investment with rapid returns. By gaining control over the energy consumption at your school, you can significantly reduce utility costs year after year. Imagine the savings you could redirect towards enhancing educational programs, facilities, and the overall learning experience.
Greener Schools- The future
Your school plays a vital role in shaping the minds of future generations. By adopting our utility metering solutions, you demonstrate your commitment to sustainability and environmental responsibility. You can empower your students with real-world examples of energy conservation and inspire them to become eco-conscious citizens.
Our utility metering solution is not just about crunching numbers; it's about fostering a culture of energy awareness and responsible usage within your school community. We provide educational materials and workshops to engage students, teachers, and staff, creating a collective effort to reduce energy waste and promote sustainability.
Call Us today to discuss a plan forward. It makes sense and it is easier than you think !
We are not just a utility metering provider; we are your partners in the journey towards energy efficiency. Our dedicated support team ensures smooth operations and provides ongoing training to maximize the benefits of our system. You can count on us to be there every step of the way.
Join the Movement: Many leading educational institutions have already embraced utility metering and have witnessed remarkable results and savings. By joining them, you become part of a growing movement towards a greener, more sustainable future for education.
Get in touch with us for a consultation Today. Take the first step towards transforming your school into a model of energy efficiency and sustainability. Let our utility metering solutions empower your institution to save costs, reduce environmental impact, and set an inspiring example for students, staff, and the broader community. Together, we can create a brighter future for the next generation!