Customising Prepayment Meter Fixing Brackets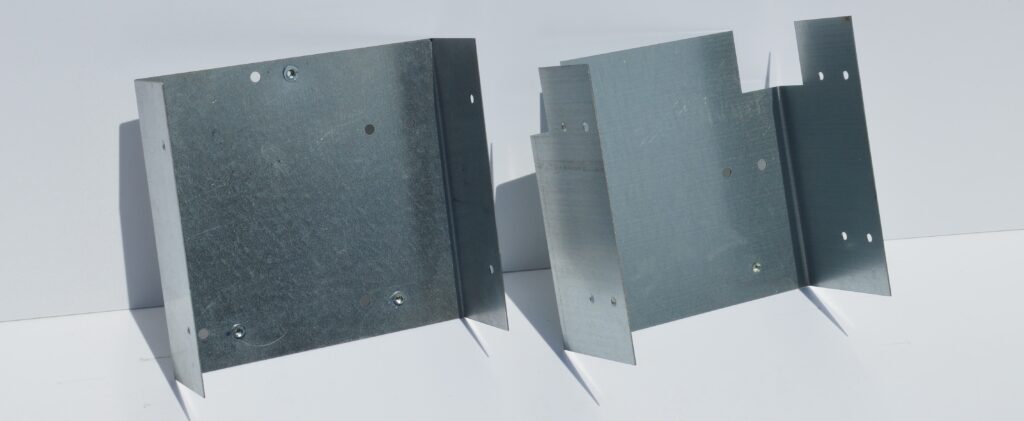 Fixing Brackets for Prepayment Meters
The bracket on the right was custom designed by us, from the original (seen on the left). Its purpose was to house EML-TU prepayment meters. Our original survey showed us that the meters would have to fit into a smaller area, or alternately to be installed onto a bollard. The sort of bollards needed for this would cost around £1500 each, and since many of these would be needed, the costs could quickly become prohibitive.
Our Workshop manager Andy set to work drawing up a plan to find a way to fit the meter into the area where it needed to go. Andy designed the new brackets with cut outs to accommodate obstacles which were in that space. He customised the metal bracket so it was deeper than the original one, ensuring that the meter would be protected.
This has resulted in huge savings for the client, as they were replacing many meters. This new redesign would allow them to fit the newer, better meters which could now be installed in the area as originally planned. They were also very pleased to save money, not having to buy these bollards, so a great result all around.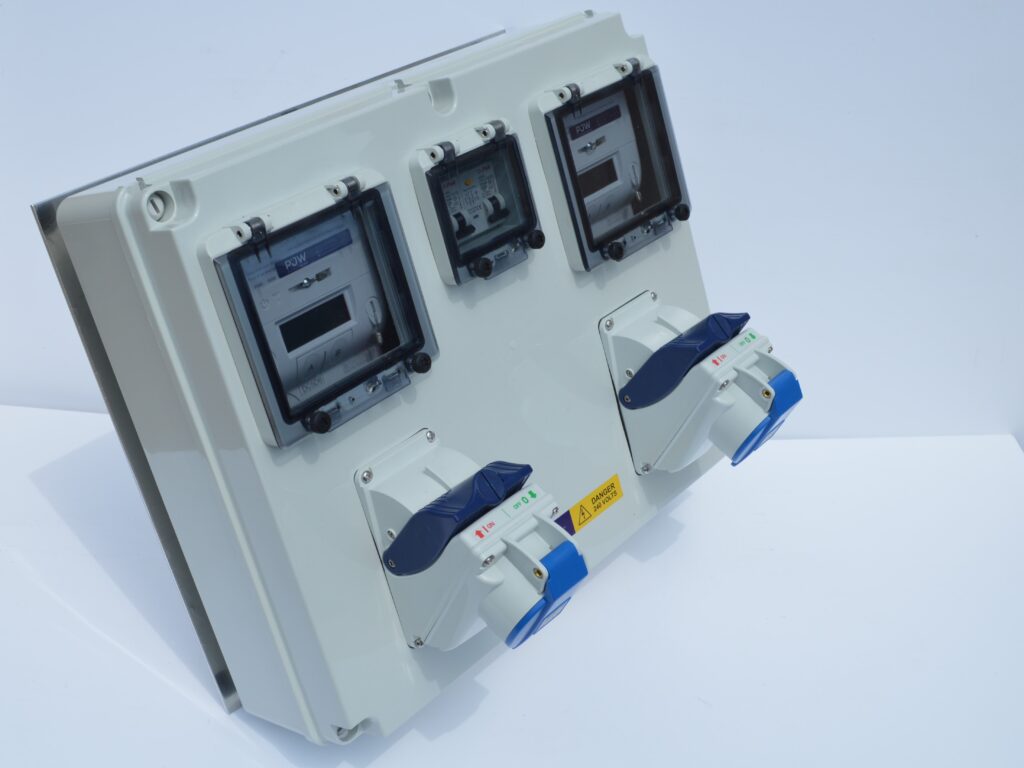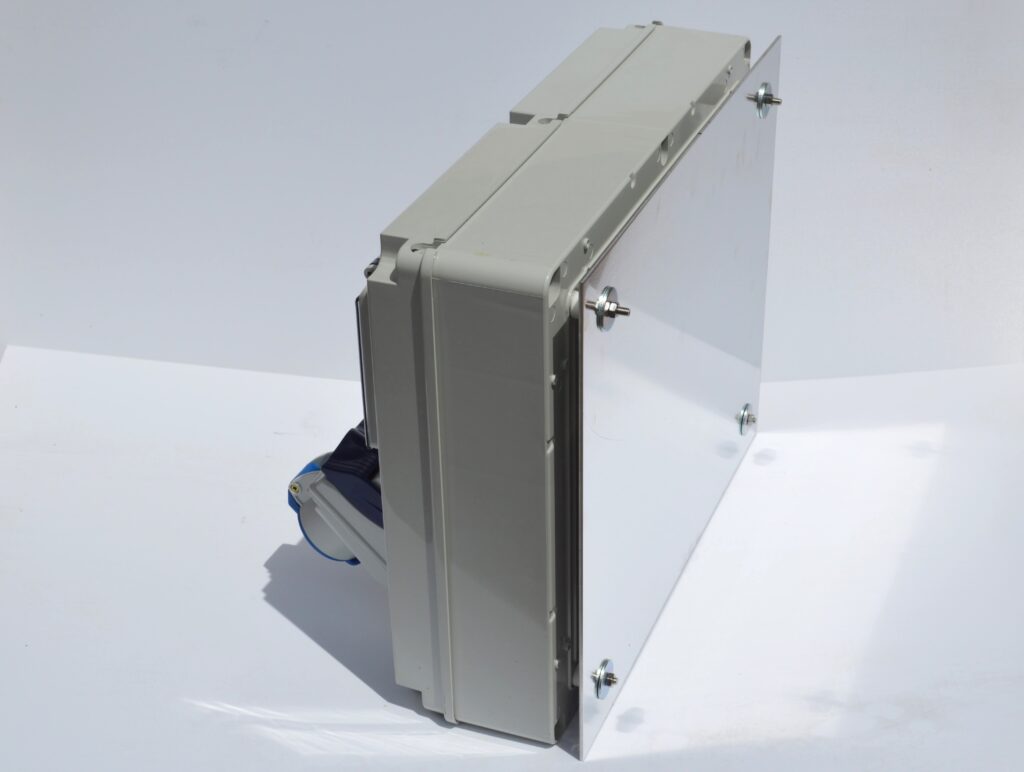 ---
Steel Fixing bracket for a 2 Way Marine Hookup System.
For this 2 Way Hookup metering system for the same marina, Andy replaced the backing with a 3mm alloy fixing bracket, much more durable and long lasting. The brackets which had originally been in place had been there for many years, had all sorts of wiring jammed up behind it, and was no longer in good condition. With this new bracket, the wiring could be housed in a better way, making everything look much more tidy and efficient.
---
At PJW we love a challenge, and we love to solve problems. "Where there is an obstacle, we'll find a solution."
Get in touch to discuss your requirements for your Metering Customisation, whatever the hurdles may be.
Call us today at 01626 368595