Voltage Optimisation PEMH100
EMH100 (Manufacturer code)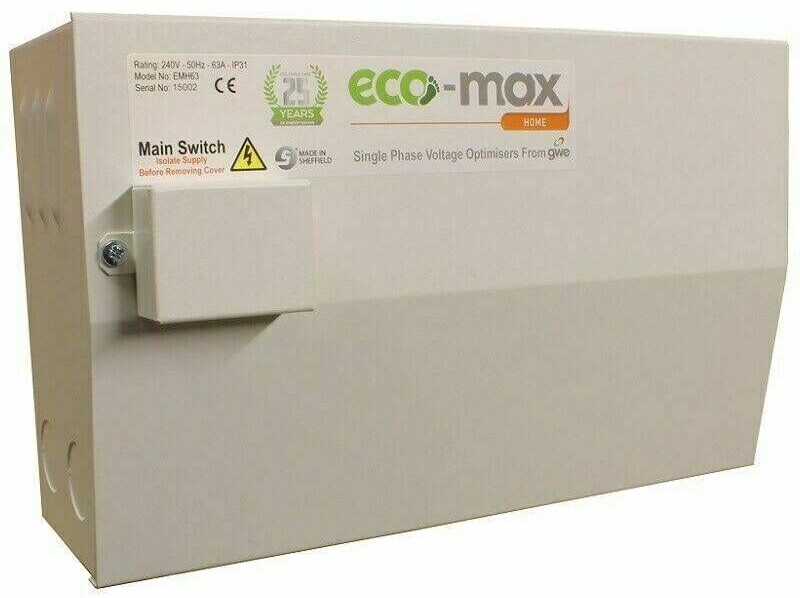 In Accordance with CE regulations, electrical equipment in the UK is designed to operate at 220-230v.
In the UK we have many historic and older built homes and buildings, and in the past, the electricity supply to these was delivered at an average of 242v.
Depending on specific requirements, such as the heating, tools and appliances used, this could be as high as 253v.
Currently, there is an increasing emphasis on looking after our planet, and appliances are built to require less voltage than in the past. Greater voltage being supplied to these, means that you are paying more than you need for using your appliance or electric equipment, and the extra voltage applied means that the lifespan of your electrical equipment is shortened.
The PEMH100 Voltage Optimiser will match the voltage supply to your specific appliances, especially if they are new.
It will also reduce any excess voltage and save you money on your electrical bills, prolonging the life of your electrical appliances at the same time.
Typically reduces your electricity consumption by 12%
Three settings for maximum control
Fitted in a morning – works instantly
No maintenance
No quibble 5-year manufacturer's warranty
Works well with Solar PV wind & heat pumps
Made in the UK
Full guarantee
Price includes installation