How to light a medieval castle? The hardest part is going through the wall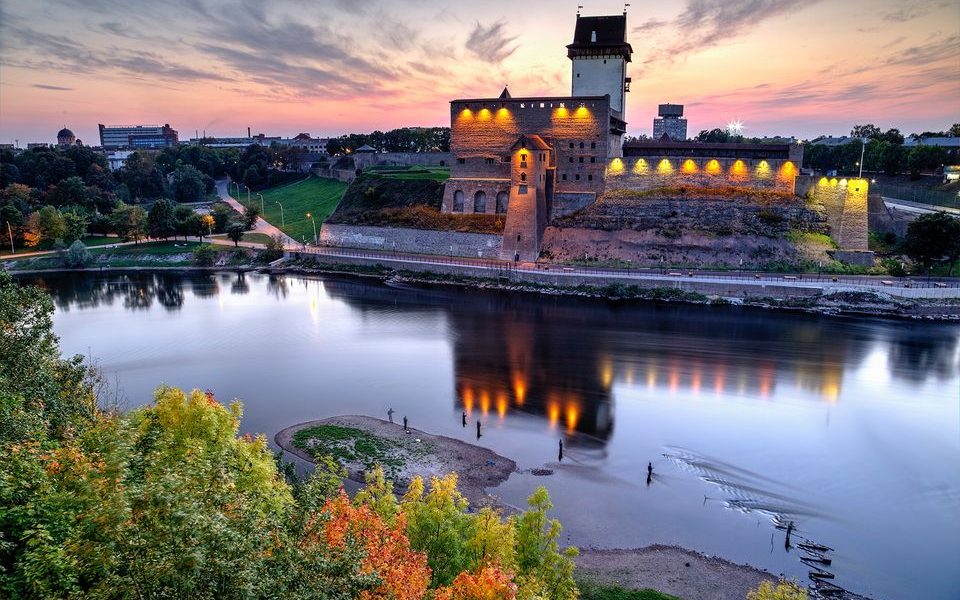 If you decide to go to Estonia, the guides will usually recommend four key places to see. Metropolis Tallinn, which is full of sights, cafes and pubs with an atmosphere typical of Hanseatic cities Hamburg, Lübeck, Bremen, Rostock, and Gdansk (Danzig).
The university and the intellectual town of Tartu, Saaremaa Island full of national parks and nature reserves, and finally, the medieval castle of Narva, which lies in the very north-eastern tip of the country, not far from the road to St. Petersburg, Russia. Originally built as a Danish royal castle in the 13th century, it has played a significant role in the country's history and recently underwent a major reconstruction. The lighting for the castle was handled by the Baltic branch of the Czech company ELKO EP.
Working on the castle was a unique experience, as traditional solutions didn't always work due to the thick walls and historical significance of the place. Wireless technology like Wi-Fi couldn't penetrate the walls, and drilling had to be done carefully to respect the site's history. The team had to carefully plan the wiring to ensure efficiency while avoiding any visible external interventions.
Presently, ELKO EP's technologies take care of the castle's lighting and participate in air conditioning. They use iNELS BUS wiring to control light scenes from the outside while optimizing lighting inside to conserve energy in unoccupied areas. Dimmable ballasts with the DALI protocol are used for this purpose. The castle is also equipped with sensors to regulate temperature.
Narva Castle is not just a small fortification; it covers 3.2 hectares and is fortified by high walls and a border river, adjacent to the larger Ivangorod fortress in Russia. It attracts numerous visitors, offering a museum, live cultural programs in the courtyard, and a diverse historical story due to its changing ownership over the years.
Recently completed phases of the reconstruction, including the new lighting, have garnered much praise. The iNELS BUS system allows for flexibility in playing with the lights, adjusting them based on the time of day or specific occasions. The Baltic branch of ELKO EP has shown remarkable growth and has several notable references in the region.
Besides Narva Castle in Estonia, they have been involved in projects like the Ridzene Hotel in Riga, Latvia, the Origo One shopping center in Riga, and the Tegra House training center near Vilnius, Lithuania. The company's focus is also on the Internet of Things (IoT), aligning with their strategic goals. ELKO EP is a leading Czech exporter with branches in 13 countries worldwide and is a significant player in relays and intelligent electrical installations in Europe.