iNELS Smart Home Technology in the Middle Ages? Not quite.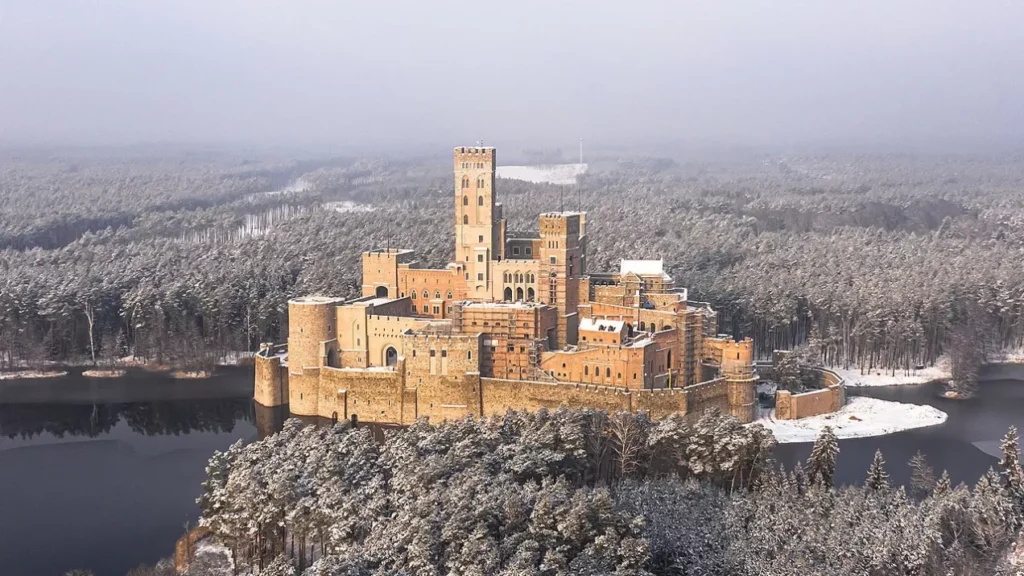 Poland – a picturesque, diverse country which is rich in history, and the brilliant work at ELKO EP has seen them operating here for decades.
Up to now, ELKO's focus in Poland has mainly been on selling ELKO relays and INELS smart electrical installations for homes, hotels, and residential buildings. The latest project has been realized by ELKO's export manager Jan Kapitanov. This new project and exciting technological feat, showcases the new possibilities and versatility of the Smart iNELS system, developed and manufactured by ELKO EP.
In the Polish village of Stobnica, something truly extraordinary is taking shape. Since 2015, construction has been underway, and it is quite unique. On an artificially created island in the midst of a sparkling lake, near to Notecka forest, a replica of a medieval castle is being built.
The castle is 150 meters long, with a width of 100 meters, its towers reaching 50 meters into the skies. Once completed, it will be the largest structure of its kind. Notably, it features a private yacht harbor and a heliport for helicopters.
You might be wondering what the purpose of this castle will be. A theme park, perhaps? A residence for a very wealthy individual? Is it a corporate project? The answer might not surprise you – within its fifteen floors, there will be a total of 46 residential units, accommodating up to 100 people.
ELKO EP significantly contributed to the creation of the electrical installation, employing their "wired" version of the smart iNELS BUS system. They installed numerous central units, switching actors, motion sensors, and units for controlling lighting and heating. This modern-day castle in medieval attire perfectly combines ancient history with the most cutting-edge technologies.
Share this article: Facebook Twitter Linkedin