IM3D-120A Polyphase Meter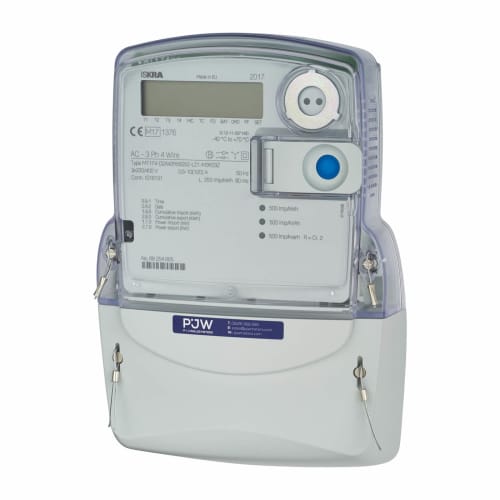 MT174-D2 (Manufacturer Code)
Fast and easy installation procedure, indications of correct connection
Compact meter case with IP54 protection
Multi-phasing connection (all-in-one: poly- and single-phase meter)
Universal current terminal for all types of conductors
Indications of meter operation status
Antifraud features
Very high EMC immunity level
Optical port and optionally RS485 interface
Internal real time clock
Powerful load profile recorder with up to 8 channels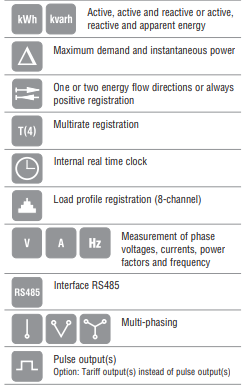 The IM3D-120A is a polyphase multifunction meter used for measurement of active, active and reactive or active, reactive and apparent energy and demand in three-phase four- or three-wire networks.
It can be connected directly or via CT. The meter can also be used in single phase two wire networks.
The meters comply with both European (EN 50470-1 and EN 50470-3) and international (IEC 62052-11 and IEC 62053-21) standards, and are designed and manufactured in compliance with the ISO 9001 standard.
The kvarh-meter complies with the IEC 62052-23 standard.
REMEMBER TO ORDER YOUR SEALS AND WIRE.
SEALING THE TERMINAL COVER ENSURES SECURITY AND SAFETY. SEALING PLIERS ALSO AVAILABLE