IM3D-100A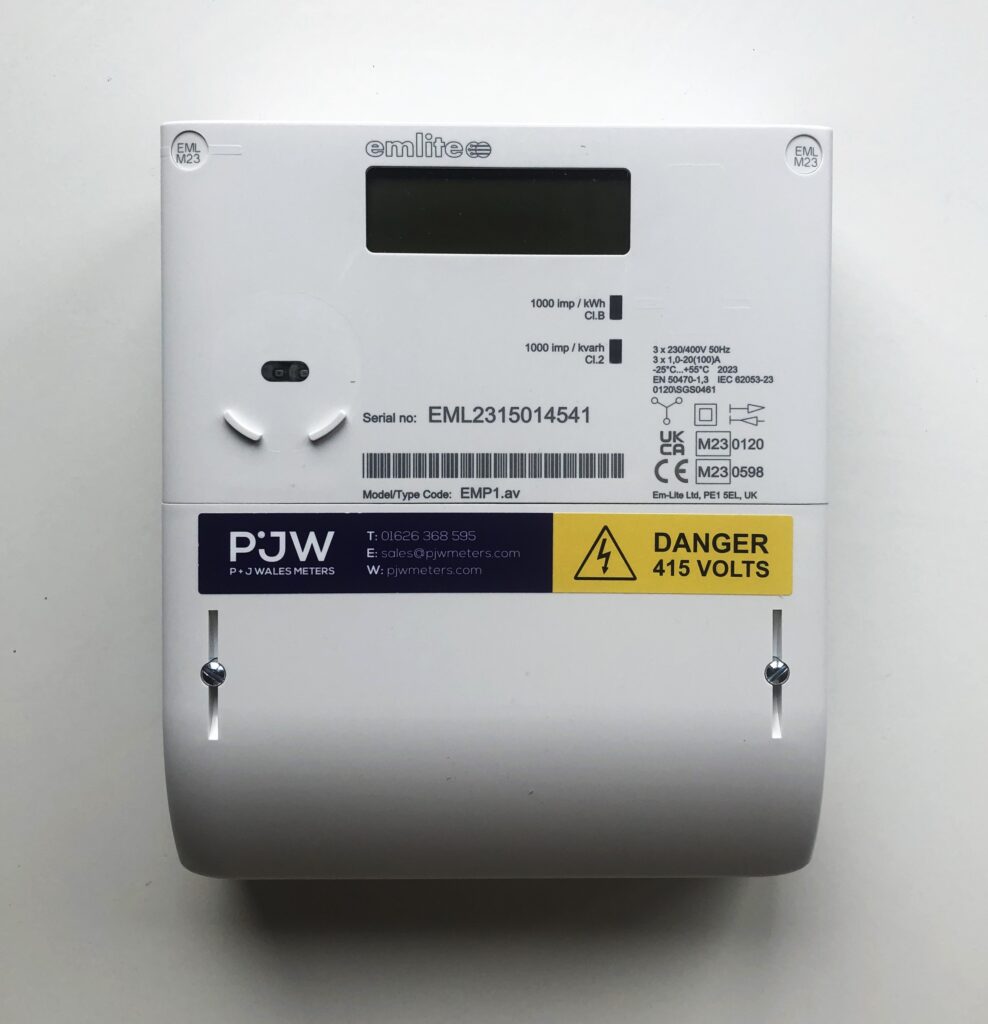 EMP1.AV (Manufacturer Code)
The PJW IM3D-100A Three phase metering
range offers high quality accurate meters
that are suitable for direct connected
domestic, commercial, Solar PV and light
industrial applications.
IM3D-100A
Features
Fully MID approved
4 quadrant power measurement
(Import and Export, Active and Reactive Energy)
Optional Power Quality Information –
Volts, Current, Power etc.
Optional pulsed outputs
Optical communications port
Solid brass terminals
The IM3D-100A.az and IM3D-100A.av are the entry models of the emlite three phase metering range.
They are suitable for a host of different applications where basic consumption or generation metering is required.
The IM3D100A.az and IM3D-100A.av variants covered in this information sheet are of solid high quality construction and benefit from features normally found in more expensive metering
REMEMBER TO ORDER YOUR SEALS AND WIRE.
SEALING THE TERMINAL COVER ENSURES SECURITY AND SAFETY. SEALING PLIERS ALSO AVAILABLE