DRT100-4MOD DIN Rail Power Meter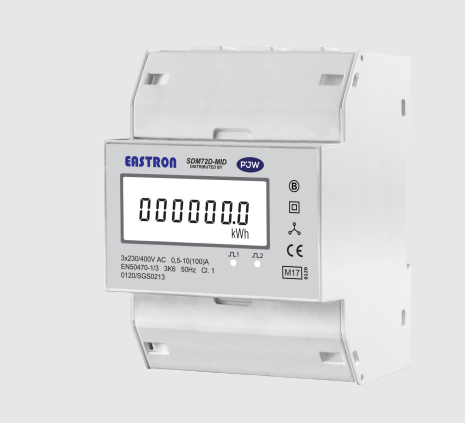 SDM72D-MID (Manufacturer Code)

Three Phase Power Meter
The SDM72D Digital Power Meter works directly
connected to a maximum load 100A AC circuit
eradicating the need for current transformers.

This meter has been MID B&D Certified by SGS UK, proving both it's accuracy and quality. This certification allows this model to be used for any sub-billing applications.

The SDM72D measures and displays Total Active Energy of a three phase circuit. The unit has a built in pulsed output as well for remote monitoring.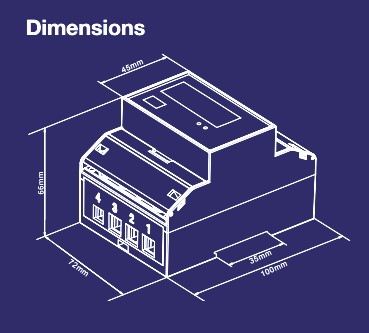 MID B&D Approved
Class 1 Accuracy
Dual Pulsed Output
Straight-Through Connection
4 Module Dinrail Mounted (35mm)
REMEMBER TO ORDER YOUR SEALS AND WIRE.
SEALING THE TERMINAL COVER ENSURES SECURITY AND SAFETY. SEALING PLIERS ALSO AVAILABLE