Voltage Optimisation
Our Voltage Optimiser supply chain partner manufactures Sheffield Steel, Made in the UK products for both the Residential (Single Phase 240V) and Commercial (Three Phase 415V) markets.
How much could you save?
Single Phase 240V
"In line with CE regulations, most of the UK's electrical equipment is designed to operate most efficiently at 220-230v.
For historic reasons our electricity is supplied to homes at an average of 242v but could be as high as 253v.
It is a little-known fact that the more voltage you apply to an appliance the more energy it consumes – costing you more and shortening the life of the device.
By matching your voltage supply to a piece of equipment it is possible to make a substantial energy saving and prolong the life of your household appliances."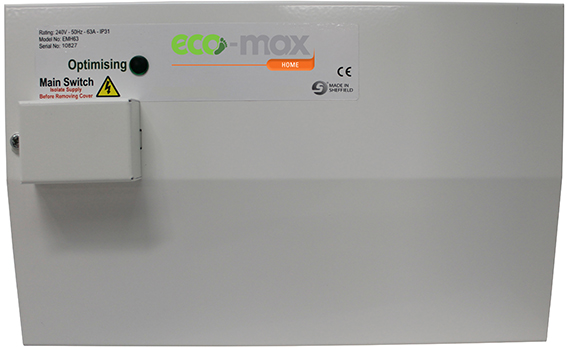 The typical reduction in consumption made by installing a Voltage Optimiser at your home/small business is typically 12%.
With environmental and carbon reduction targets in the UK, and the cost of energy increasing, PJW is here to help you in managing your energy better and save you money.
Click on the calculator to find out how much you can save, then get in touch for a quote.
---
Three Phase (415V)
"Save up to 19% on your electricity bills by installing a three-phase voltage optimiser at your business. Thanks to harmonisation across Europe much of our equipment works most efficiently at 220v.
In the UK electricity is supplied at an average of 242v. Anything over this voltage is wasting energy – the energy you are paying for.
By reducing or 'Optimising' the voltage supply to your electrical equipment, you make instant savings. In addition to the immediate reduction of your utility bill, you will prolong the life of your equipment by reducing power consumption; as well as reducing the carbon footprint of your organisation.
Quick and easy to fit, the Eco-Max Commercial Voltage Optimiser will make an instant impact on the profitability of your business." PJW's range of Commercial Voltage Optimisers covers from 100A to 1000A Three Phase.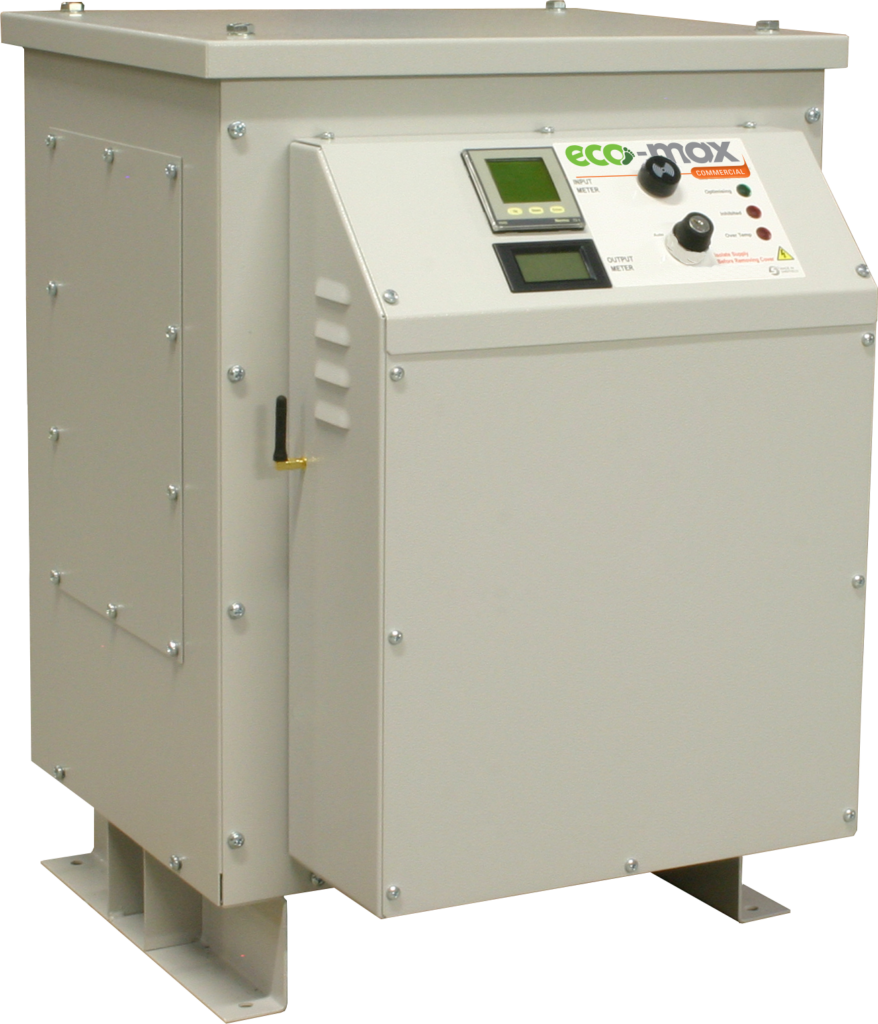 Click on the calculator to find out how much you can save, then get in touch for a quote.
Datasheets are available in our Resource Hub.
---